Extend your cloud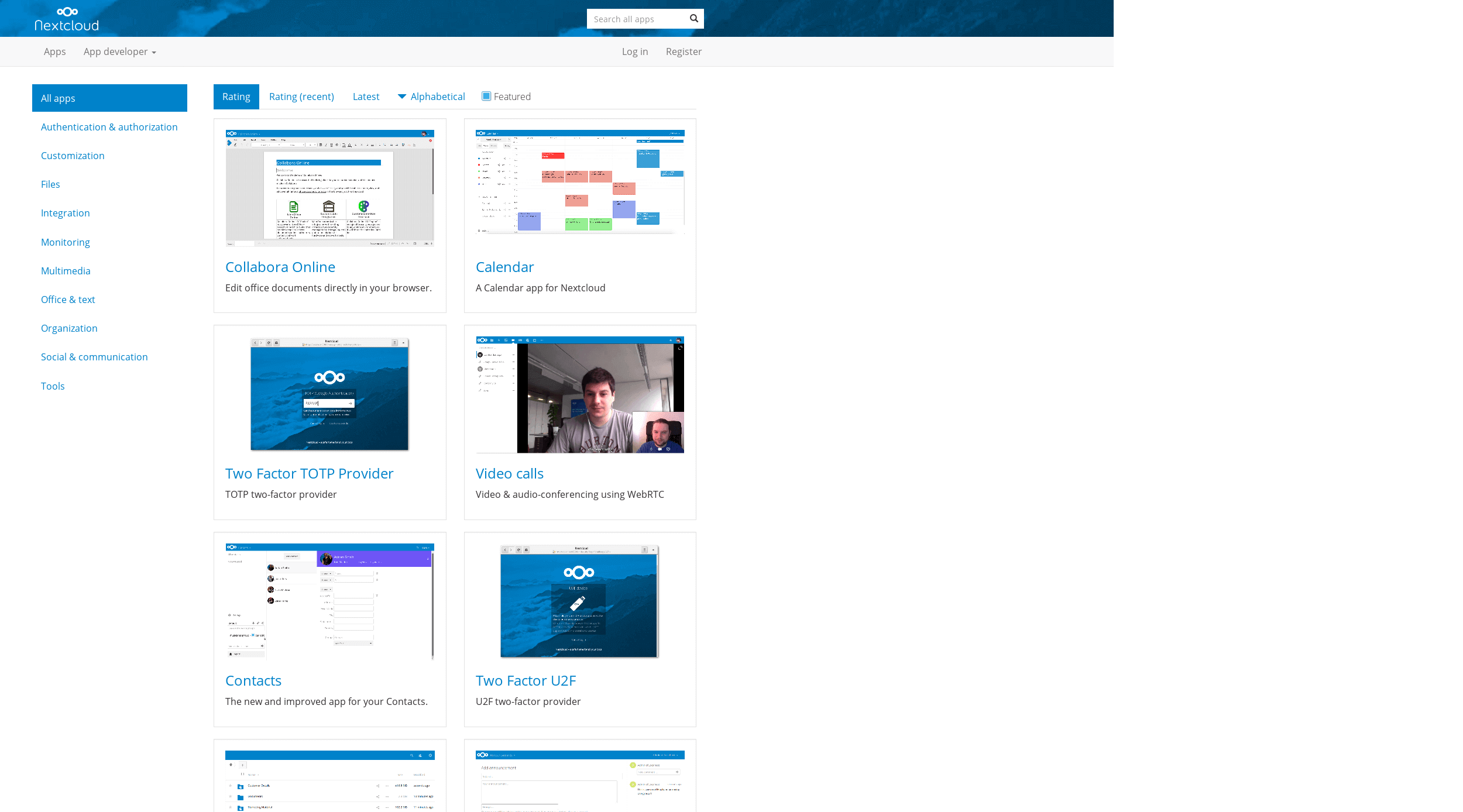 You can extend the functionality of your Nextcloud with extra features from the Nextcloud app store. Among the more than 200 apps you can find features that enhance sharing, including:
Groupware apps like Calendar, Contacts, Mail, News, Notes, Bookmarks and Tasks
Collaboration and productivity apps Keepass management, Video Calls, a Kanban app, music players, Password managers, Checksums, download manager, a Markdown editor and collaborative text editing.
Security and authentication features like two-factor authentication mechanisms, SSO, Ransomware protection, admin announcements, Zimbra integration, a tiny CMS app and more.
App Store